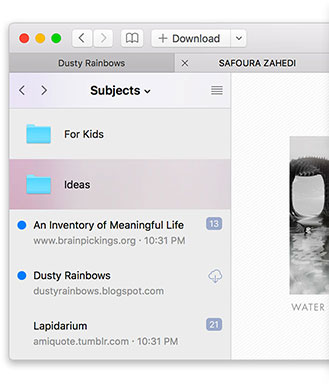 To help you navigate offline content, Offline Pages Pro comes equipped with a beautiful tabbed browser. The sidebar lets you effortlessly organize items in folders. Simply click the item in the sidebar to open a local page, or Option-click to open a corresponding online page. All links in pages work correctly across various offline websites and the Internet.
Have an iPad or iPhone? Get Offline Pages Pro for iOS and synchronize your saved items across all devices you own.
Best of all, your local websites can automatically refresh so you can always work with latest revision of the website. Offline browsing has never been so easy.